12 Cool Glow-in-the-Dark Party Ideas
12 Cool Glow-in-the-Dark Party Ideas

Having a glow-in-the-dark party is a great way to enjoy an indoor event or birthday party in the Winter. Glow in the dark parties are great for pre-teens, teens, adults, students, camps, employees and more. This type of party is typically done in darker environments with blacklights, glow-in-the-dark items and glowing lights. It creates a fun atmosphere that can be laid back or highly creative.
Neon Glow Party

Neon is everywhere in 2016 and neon parties are trending like bacon. Neon glow parties use neon colors to accent everything from drink cups to clothing. There really is no distinction from Glow-in-the-dark parties or neon glows ones, you can mix and match as much as you wish. Ask your guests to brings some neon clothing or provide all the fun yourself.
#1
Use Black Lights

Using real blacklights that emit ultraviolet light can add a lot of magic to a glow party. The best blacklights to use are the traditional fluorescent tube blacklighting - you can purchase the tube by themselves and use it in your fluorescent light fixture already installed in your home. Blacklights comes and all shapes and sizes and even incandescent ones will work for small objects.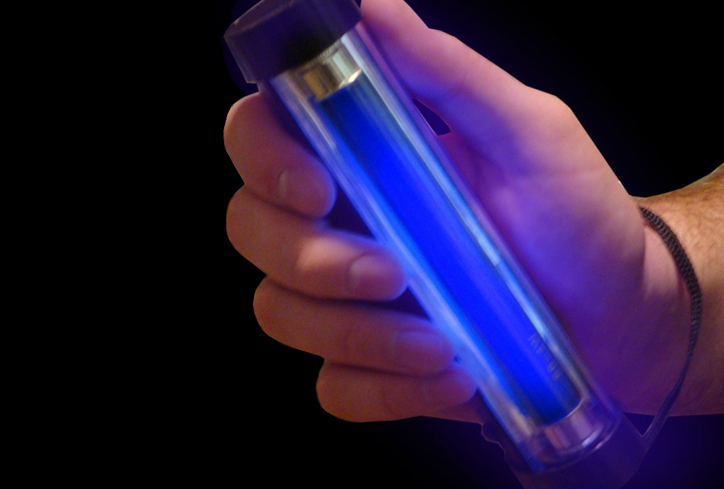 #2
Flourescent and Neon

There are many things that become reactive and glow under a blacklight. Rule of thumb, most fluorescent and neon items will glow in blacklight. Fluorescent paper can be cut out and made into decorations. Neon clothing can be very bright and fun to sport at a neon party.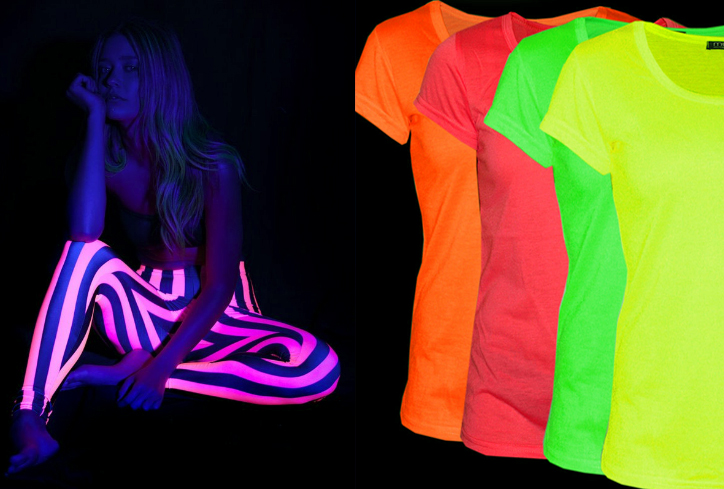 #3
Fluorescent Pens / Highlighters

You can use fluorescent pens or highlighters to have your friends write messages or notes. More artistic guests may begin drawing some art or you can pre-make signs before people come over - just don't do it too many day in advance as the effects slowly fade away.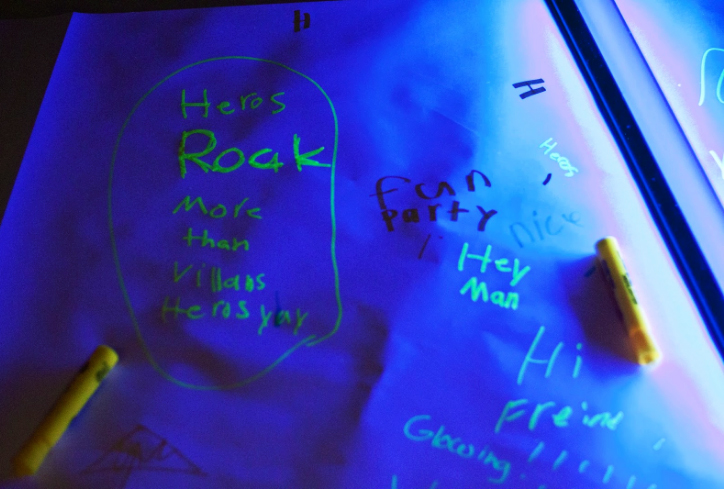 #4
UV Reactive Hair

There are temporary and semi-permanent hair dyes that will glow under a blacklight. You should be able to internet search for "uv reactive hair color" to find an available dye or spray. You can have a lot of fun mixing and matching colors, making steaks, coloring tips, or creating cool designs with your hair-do.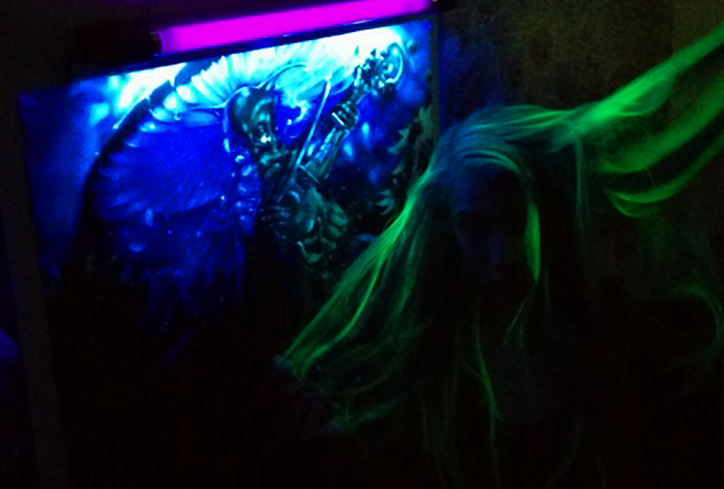 #5
Palmolive Decor

Here's an interesting property of Palmolive, Sunlight and some other soaps - they glow in under ultraviolet light. You can pour these dish detergents into pretty much anything. You can fill up unique glass bottles, flasks and beakers, cool vases or clear tubing.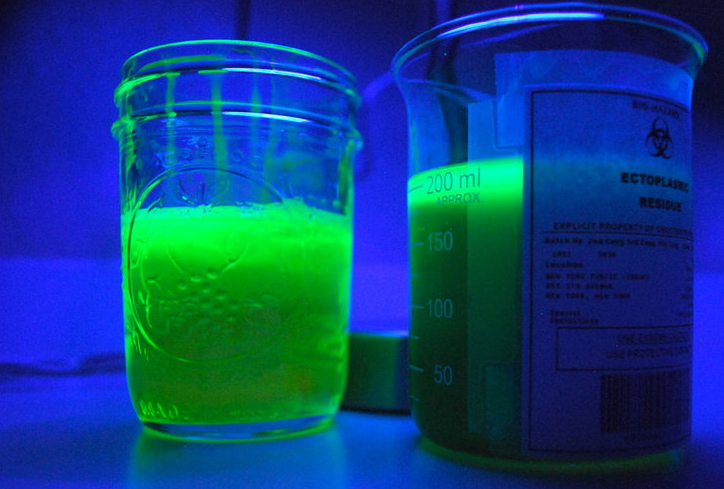 #6
Glowing Balloons

Looking for interesting way to spice up your balloon? These are small light bulbs that work off batteries that you place inside a balloon to make it glow. They can definitely add some wow factor and can be found here.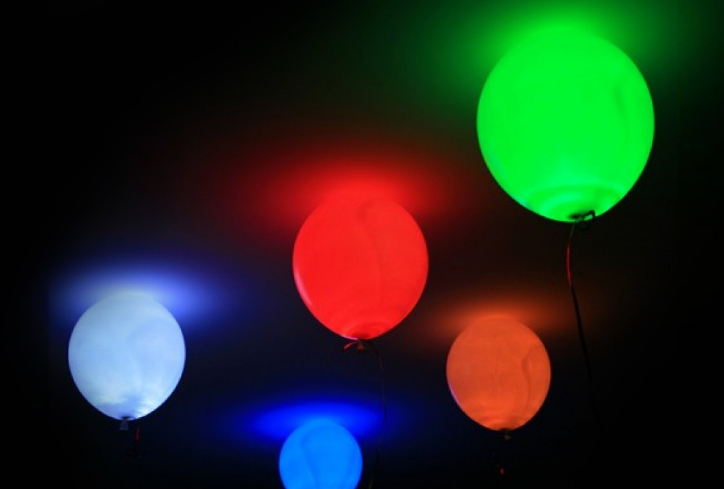 #7
Glow Sticks

A glow party is not complete without glow sticks! Use them to mark off areas, or color code teams for games. You could build a sculpture or a chandelier with glow sticks. There are endless game ideas that would work for these including racing and tossing games. Glow sticks can be found in almost any color and are widely available in retail stores.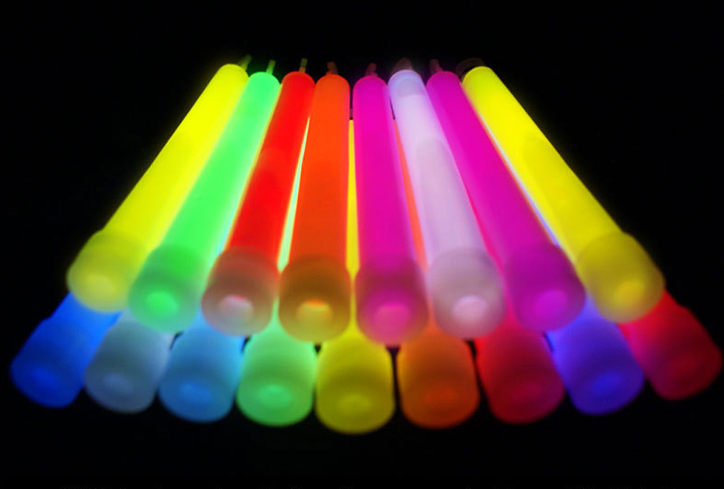 #8
Glow in the Dark Paint

Glow in the dark paint can be used to make anything from location markers to party hats. Glow-in-the-dark paint can be found in latex cans or squeeze tubes, and in spray cans. Works great with a blacklight or on it's own.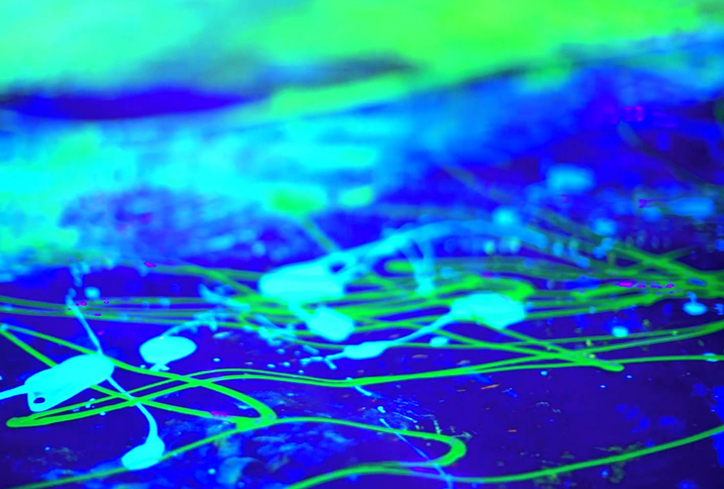 #9
Body Paint / Face Paint

If mess is not a concern you can have a lot of fun with body paint, especially for adults. Body paint can make for fun games where teams are concerned. Face paint is sure fire way to get kids into having fun and can be great for themed parties. You can hire a professional or have fun painting basic designs on your young guests.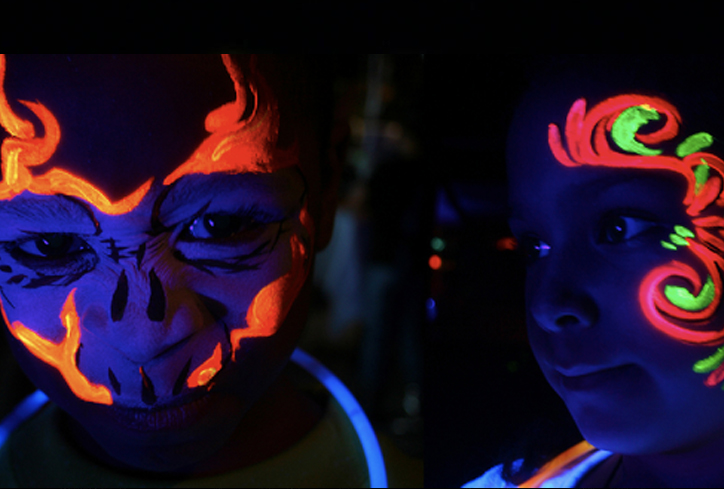 #10
UV Laser Pointer Drawing

A UV laser pointer is one of the coolest gadgets you could have at a glow party. The laser beam will instantly charge the surface of glow-in-the-dark objects or fabric. You can use it to draw amazing art or write fleeting messages. Imagine the hours of fun your guests could have drawing things on a glow-in-the-dark wall or ceiling. UV laser pointers can be found here.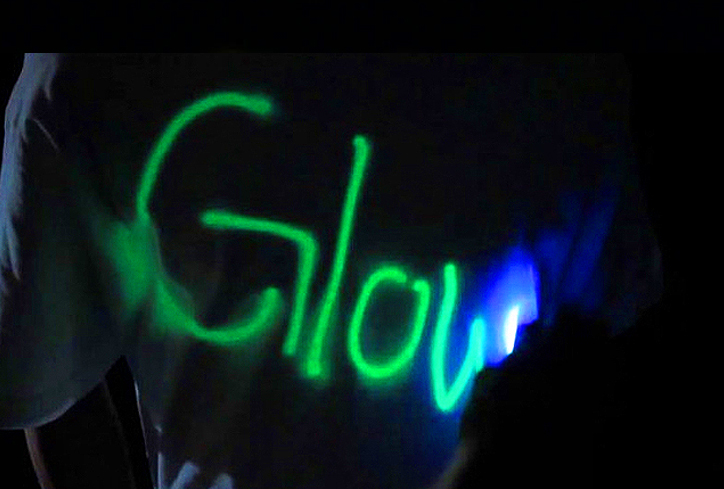 #11
Neon Post-It Notes

Making pixelated art is easy to do with all the icon images available on the internet - simply grab a small resolution picture you would like to create in Post-It notes and zoom in until you see the pixels, if there are too many pixels the image is too big.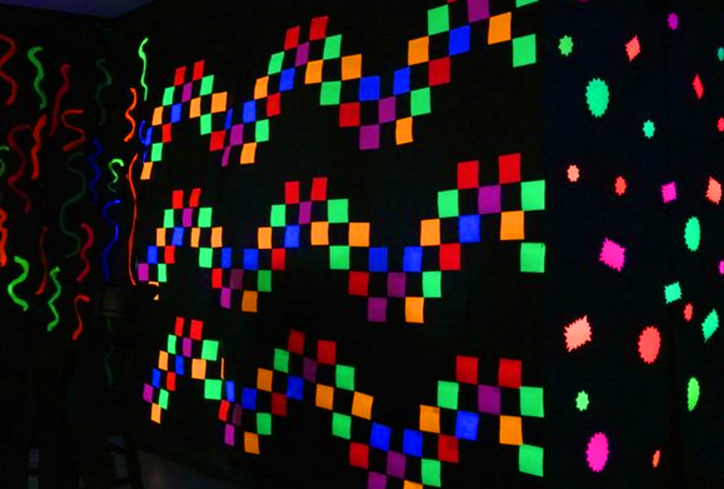 #12
Glowing Bubbles

You can make a UV reactive solution for bubbles by using concentrated dish detergent such as some Palmolives and Sunlight. Fire on your blacklight and give each one of your guests a bubble wand to watch the bubbles fly.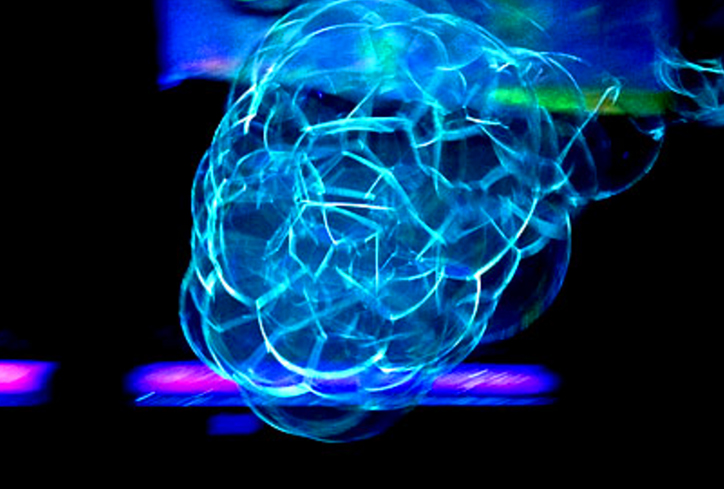 #12
Glowing Beverages

If you really want to knock the socks off your guests you could make a beverage that glows under a blacklight. Ingredients that are known to be UV reactive included: Absinthe, Blue Curacao, Mountain Dew, some sports drinks, tonic water, some newer food coloring, some flavors of gelatin, vitamin B12 (glows bright yellow), chlorophyl (glows red).